Getting your oversized shipments safely to its destination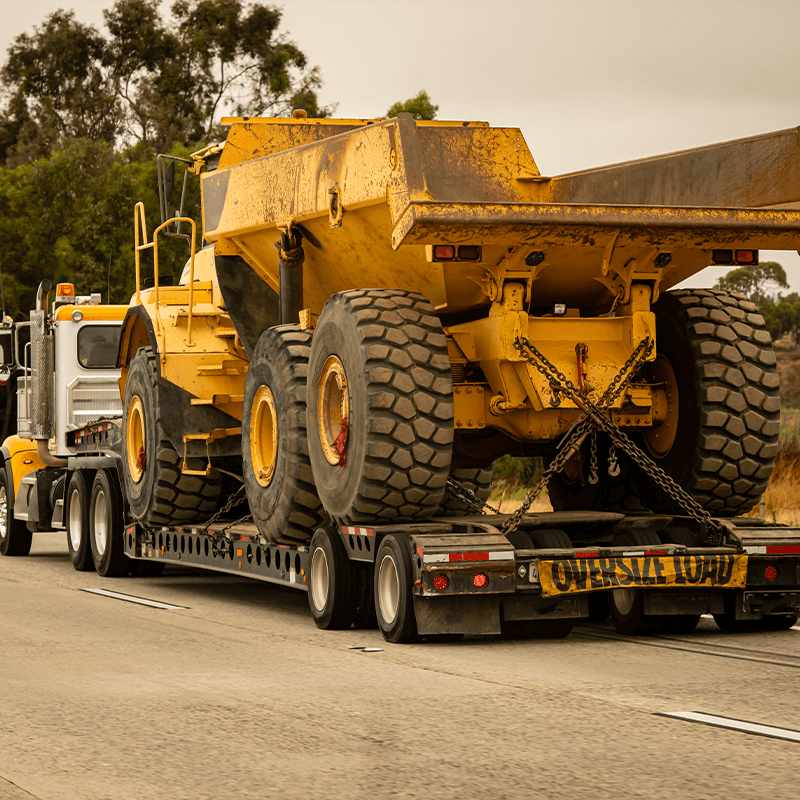 If you have items that need shipped that are larger than the state guidelines for length, height, width, and weight PT can handle the job. Freight carried by oversize load trucks can vary from construction vehicles, mobile homes, agricultural or manufacturing equipment. If your load is wider than 8.5 feet, it is considered as a wide or oversize load and will require state-by-state permitting. In addition to permits, many states also require you to travel on specific roads when carrying an over dimension shipment. PT can take care of all these things for you, and submit the exact route we plan to take when applying for permits.
Over dimension shipments may need to be accompanied by one or more pilot cars if the load is more than 12 feet wide, or 14 1/2 feet high, or exceeds 90 to 100 feet in length, however each state has their own requirements. Traffic control may need to be factored into the quote of the shipment. Let us handle the details and contact us today!
Get a Quote